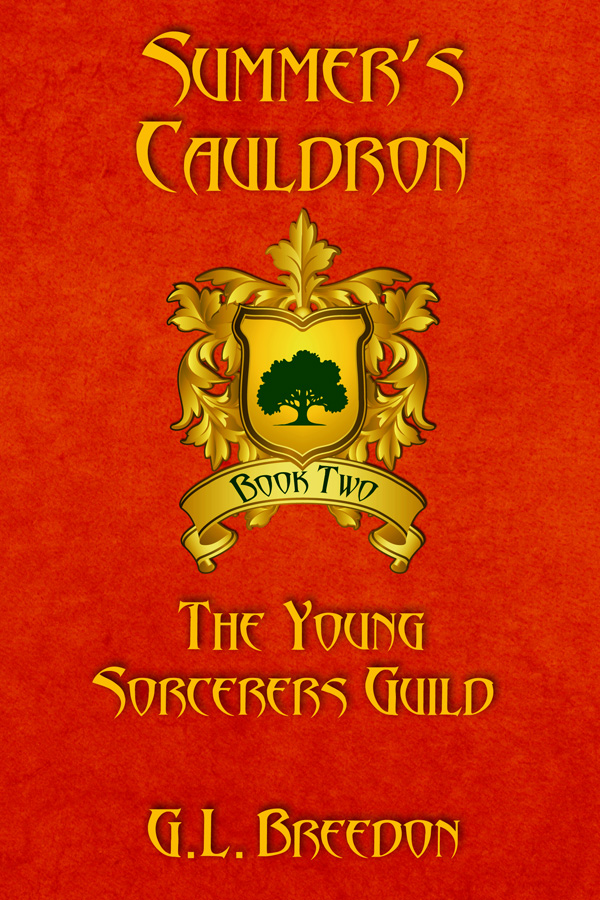 Been a while since I have had the time to blog regularly. I've been crazy busy at the day job and trying to finish everything to release Summer's Cauldron, book 2 in the Young Sorcerers Guild series.
Summer's Cauldron is finally done and for sale as an ebook at all the usual places: Amazon. Barnes and Noble. Smashwords. The print versions is still on hold while I figure out why the cover looks brown instead of orange.
Below is a short synopsis of the new book:
Returning to the town of Runewood after a harrowing excursion in the Dead Forest with only an old, abandoned cauldron in tow, Alex Ravenstar and his friends in the Young Sorcerers Guild come across something that promises to make their summer vacation more exciting than ever — a carnival of traveling mages.

Alex's enthusiasm for the amazements and entertainments of the carnival is quickly crushed when he follows a mysterious shrouded figure to a darkened tent where he overhears unseen carnies discussing the Shadow Wraith. Alex barely has time to accept the fact there are followers of the Shadow Wraith hiding in the carnival when one of them tries to kill him.

Unfortunately, facing down evil carnies seems easier than pursuing a romantic adventure with Victoria, especially when the carnival brings to town several of her old friends — her ex-boyfriend among them.

Alex, Victoria, the Guild, and all their new friends must uncover the evil carnies' plot to free the Shadow Wraith before it can destroy the town of Runewood — an adventure that takes them through the magical secrets of the carnival, deep into the dangerous waters of the Silent Swamp, and forces them back to the Shadow Wraith's prison to once again face its destructive and deadly power.

SUMMER'S CAULDRON is approximately 87,000 words long.
I've also updated the cover for Dark Shadow of Spring. I like the new covers much more that the previous versions. They are simple, but hopefully give a feel for the series.