Receive FREE ebook copies of the YA space opera THE CELESTIAL BLADE
as well as THE ONAIA GUIDEBOOK (The World of The Dragon Star Saga)
when you j
oin the G.L. Breedon reader group today.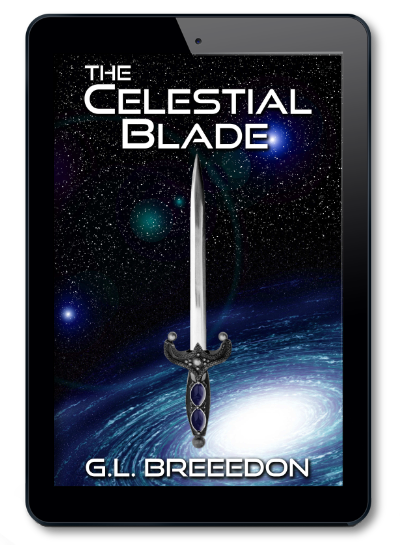 The Celestial Blade
An Interstellar Adventure
Three friends embark on a thrilling quest aboard a planet-sized starship hurtling between galaxies and discover a dangerous mutiny that threatens its thousand-year mission.
Jed and his two friends, Kylla and Fallon, set out to find Jed's missing older brother and uncover the secrets behind his disappearance. 
Can the trio save Jed's brother and thwart the mutiny? Sign up for the G.L. Breedon reader group and start reading The Celestial Blade for FREE to find out!
What Readers Say:
"It was well written, contained great character development, and had a fantastic story line." *****
"Loved this book!" *****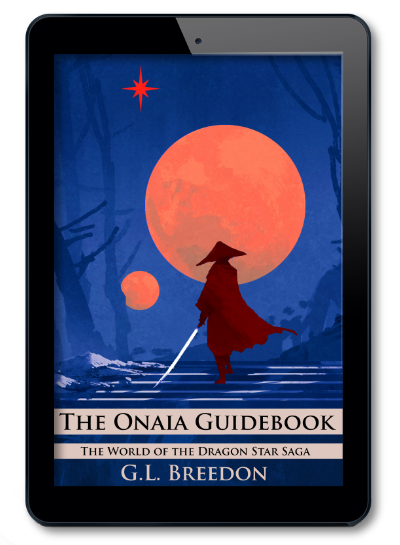 The Onia Guidebook
(The World of the Dragon Star Saga)
Available only through the G.L. Breedon reader group, The Onaia Guidebook includes expanded versions of the Gazetteer and the Miscellany of Fragments & Artefacts from The Dragon Star Saga books as well as maps, characters sheets, story splashes, and a glossary. The guidebook will be continually updated and expanded as the story of The Dragon Star Saga continues.