All the usual disclaimers apply: I won't share your information with anyone. I won't spam your email box. By signing up for this newsletter you agree to receive promotional marketing materials (short stories, notifications of sales, and writing updates) and agree with my privacy policy. You can unsubscribe at any time.
You can view my privacy policy here.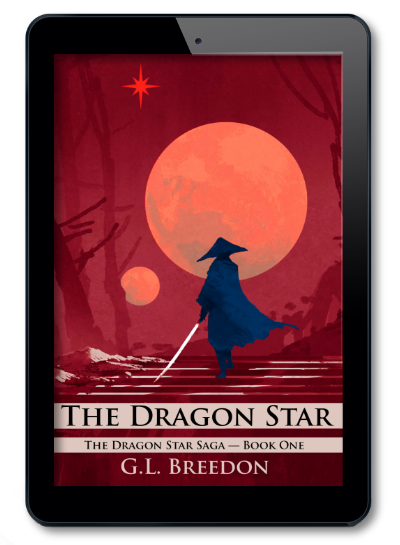 The Dragon Star

(Book 1: Episodes 1-3)
One avenging goddess.
Five shattered realms.
Seven extraordinary heroes.

Can a band of reluctant champions unite to save the realms when the birth of a powerful new goddess shatters the world?
A noblewoman-turned-warrior. A reluctant prophetess. A demon-bound outlaw. A priest assuming the throne. A banished mage. A brilliant philosopher. And an immortal old man.
What binds these heroes together? Sign up for the G.L. Breedon Newsletter and start reading The Dragon Star for FREE to find out.
What Reviewers Say:
"The writing is beautiful, and although there are a lot of characters, I found them to be unique and fully created. This is a well-crafted book and one I will not easily forget. I recommend this book!"
— Air Global Radio Network Book Reviews
"The character and world building are exceptional, as you would expect from G.L. Breedon. With a common concept but individual tales, The Dragon Star is an enticing read…Definitely recommended if you want a brilliant epic fantasy with a bit more reader interaction."
— Merissa: Archaeolibrarian – I Dig Good Books!
What Readers Say:
"Epic! Worldbuilding on a grand scale!" 
"Interesting characters, engrossing plot, and great writing!" 
"A page-turner you don't want to miss." 
"The author's use of worldbuilding is exceptional." 
Perfect for fans of The Wheel of Time and The Stormlight Archive series.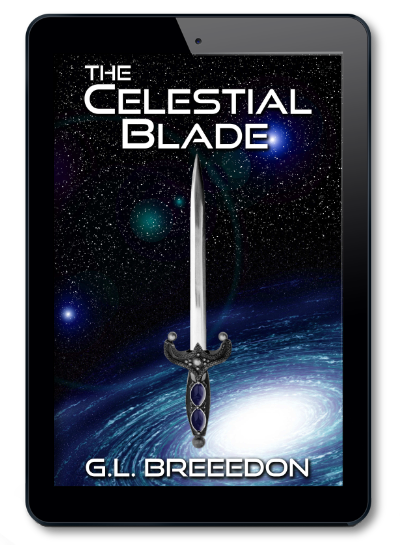 The Celestial Blade
An Interstellar Adventure
Three friends embark on a thrilling quest aboard a planet-sized starship hurtling between galaxies and discover a dangerous mutiny that threatens its thousand-year mission.
Thirteen-year-old Jed and his two friends, Kylla and Fallon, set out to find Jed's missing older brother and uncover the secrets behind his disappearance. 
Can the trio save Jed's brother and thwart the mutiny? Sign up for the G.L. Breedon Newsletter and start reading The Celestial Blade for FREE to find out!
What Readers Say:
"It was well written, contained great character development, and had a fantastic story line." 
"Loved this book!"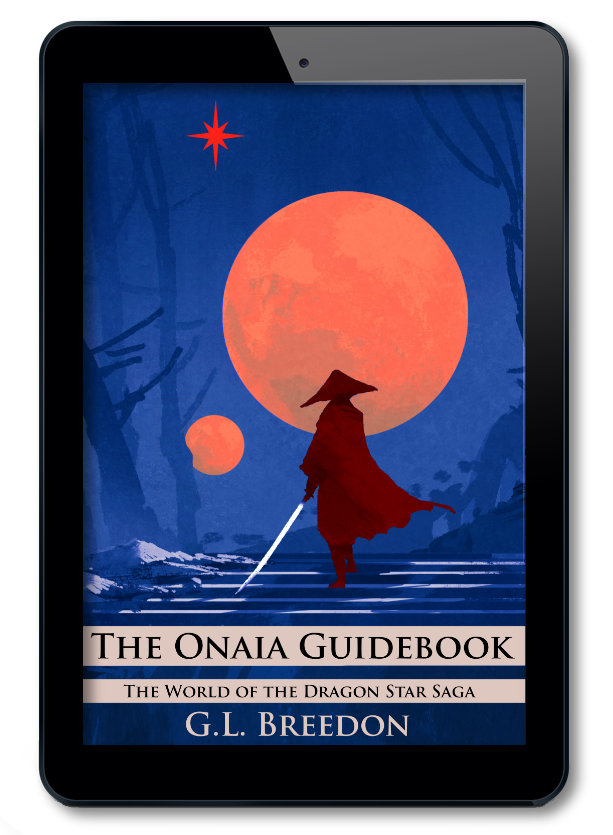 The Onaia Guidebook
(The World of The Dragon
Star Saga)
Available only through the G.L. Breedon newsletter, The Onaia Guidebook includes expanded versions of the Gazetteer and the Miscellany of Fragments & Artefacts from The Dragon Star Saga books as well as maps, characters sheets, story splashes, and a glossary. The guidebook will be continually updated and expanded as the story of The Dragon Star Saga continues. You will receive updated versions via the newsletter as well as information on new novels, occasional free short stories, and other interesting things.