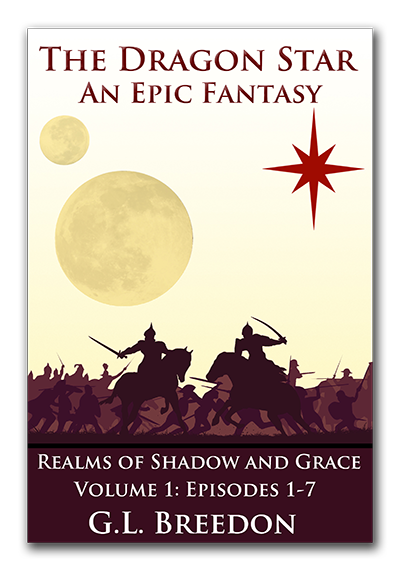 Happy New Year!
What better way to start the new year than with an epic sword and sorcery novel?
The Dragon Star (Realms of Shadow and Grace – Volume 1: Episodes 1-7) is now available on Amazon US and Amazon UK as well as most other Amazon outlets.
The novel is 800 pages of epic fantasy adventure. It includes 2 maps, a 12 page gazetteer, a 20 page miscellany of cultural fragments and artifacts (including two pieces of art), as well as hyperlinks at the end of each chapter allowing readers to follow individual storylines and characters throughout the book.
It's the perfect adventure to start the new year. Pick up your copy at Amazon US and Amazon UK today.
You can read more about it here, and if you haven't done so already, you can download episodes 1-3 for FREE from here.
May your new year be filled with many wonderful opportunities and even more great books!