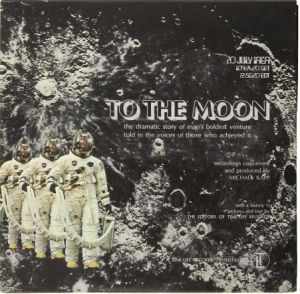 Via i09, the site Sci-Fi-O-Rama has a great post. In 1969 Time-Life Records released TO THE MOON, a six record set interviews and astronaut conversations along with an accompanying photo diary book. Sci-Fi-O-Rama has some beautiful scans from the book. I only wish they had been able to transfer some of the recordings.
I was so excited I did a search and found a used set in very good condition for $6. There was very little hesitation before I bought it. How can you say no $6? That like getting the six records for $1 a piece and the book for free.
The space geek in me is very happy. Maybe I'll find some time to transfer some of the records to mp3.