The Dragon Star
(Book 1: Episodes 1-3)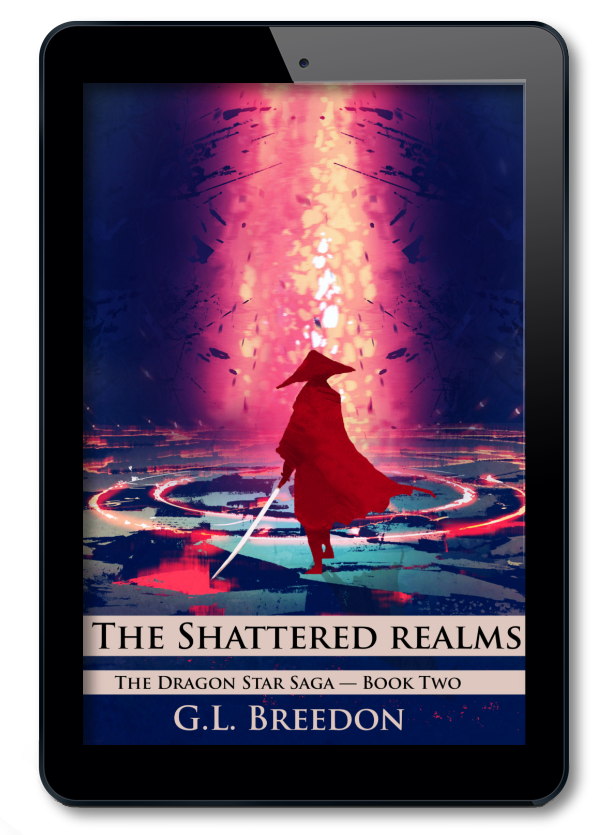 The Shattered Realms
(Book 2: Episodes 4-7)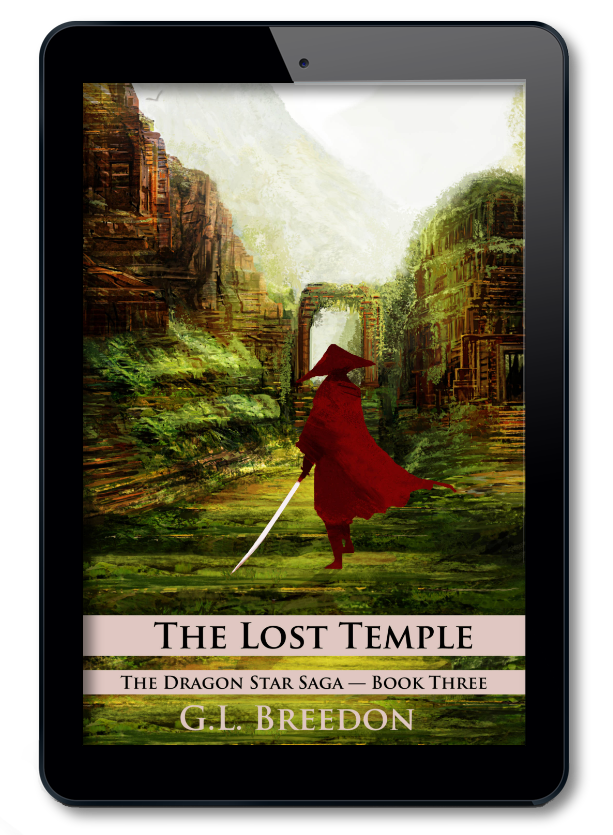 The Lost Temple
(Book 3: Episodes 8-10)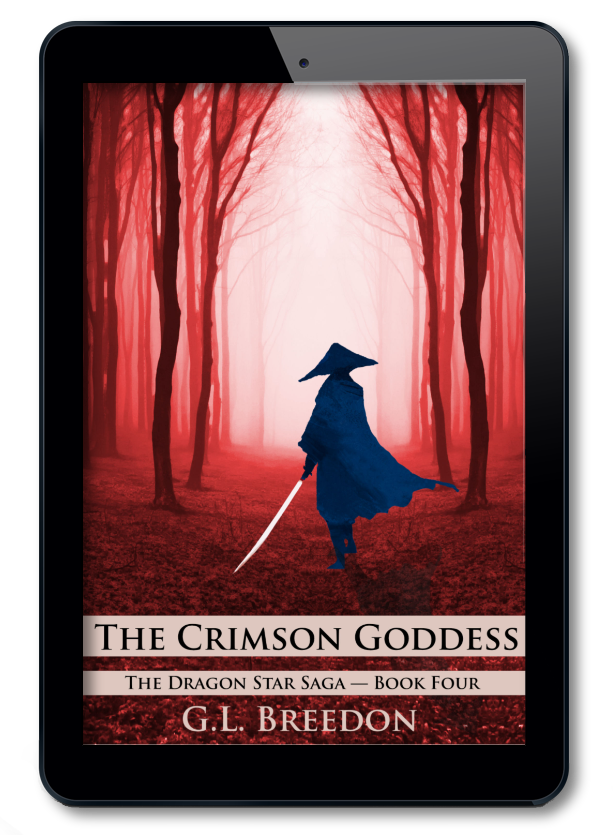 The Crimson Goddess
(Book 3: Episodes 11-14)

One avenging goddess. Five shattered realms. Seven extraordinary heroes.
The births of a new star and a new goddess thrust seven exceptional people into turmoil, forcing them to become fugitives, prophets, warriors, and saviors. With their fates intertwined, they fight to protect those they love across a war-torn realm reeling from the chaos of an ancient and harrowing magic.
Junari — A charismatic priestess reluctantly becomes the voice of the goddess as she leads a pilgrimage of believers to a forbidden realm. Sha-Kutan — A former outlaw risks his life to protect a six-year-old princess hunted for her terrifying powers. Tin-Tsu — A prince-turned-priest eludes assassins as he unwillingly assumes the throne of an embattled nation. Ondromead — An old man wakes alone in a new place each day for thousands of years until he meets a shy boy silenced by unspeakable sorrow. Sketkee — A brilliant philosopher imperils the life of loyal friend to steal an enchanted artifact. Kellatra — A banished mage flees in fear from the men who will kill to claim the arcane book she carries. Palla — A desperate noblewoman and her soulmate fight for their lives alongside a carnival of rouges in a castle under siege.
Will the new goddess's arrival fracture the world?
And can these seven champions come together to save the realms when the old gods awaken to challenge her?
Perfect for fans of The Wheel of Time and The Stormlight Archive series.
PLEASE NOTE: The Dragon Star Saga is a continuous novel spread over several books. In response to reader feedback, as of May 2021, the original novel of The Dragon Star: Volume One (Episodes 1-7) is broken into two books: The Dragon Star (Book 1: Episodes 1-3) and The Shattered Realms (Book 2: Episodes 4-7). If you purchased The Dragon Star: Volume One (Episodes 1-7) before May 2021, then the next book in the series for you will be The Lost Temple (Book 3: Episodes 8-10).
What Reviewers Say:
"The writing is beautiful, and although there are a lot of characters, I found them to be unique and fully created. This is a well-crafted book and one I will not easily forget. I recommend this book!"
— Air Global Radio Network Book Reviews
"The character and world building are exceptional, as you would expect from G.L. Breedon. With a common concept but individual tales, The Dragon Star is an enticing read…Definitely recommended if you want a brilliant epic fantasy with a bit more reader interaction."


— Merissa: Archaeolibrarian –




I Dig Good Books!