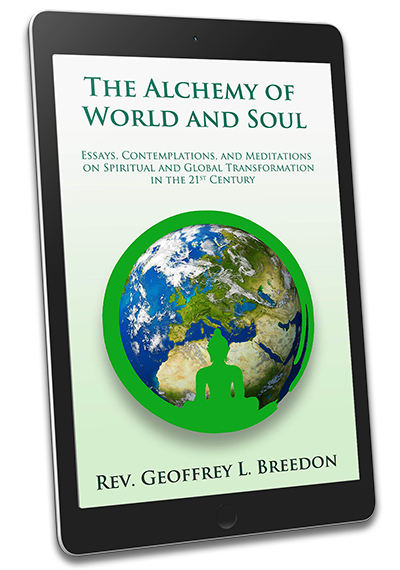 The Alchemy of World and Soul
is divided into several sections, each exploring information and ideas relevant to spiritual and global transformation. The first section,
Spirituality and Globalization
, examines the relationship between these two modes of transformation and their impacts on our future. In the second section,
Understanding Our World
, the various aspects of our world are briefly surveyed — from the physical and natural spheres, to the human sphere of cultural conflict and global economics, to the rapidly advancing technologies of genetic engineering, computers, robotics, and nanotechnology. Each of these short essays is followed by a guided contemplation that attempts to actively deepen the reader's perspective in regards to the particular topic.
The third section of the book focuses on Inner Knowledge — defining and exploring in more detail spirituality and personal transformation. The fourth section of the book compliments the third, providing a series of Interspiritual Prayers and Meditations to illuminate one's individual, spiritual path. The final section of the book is an Interspiritual Sadhana, a personal program of transformative meditations that can be used as the basis for a daily non-denominational spiritual program. Lastly, the book contains nine appendices of information too detailed for inclusion in the main text, but which some readers may find edifying.
The Alchemy of World and Soul attempts to provide a means of transforming the world and the self by exploring the illusion of separation between person, cosmos, and the Divine. By providing an Integral path toward the transformation of self and world, hopefully a more complete understanding of both will arise.
The Alchemy of World and Soul:




Essays, Contemplations, 

and Meditations on Spiritual




and Global Transformation

in the 21st Century



Thank you for your interest in reviewing The Alchemy of World and Soul. You can use the links below to download the ebook in your preferred format.
Through a series of short essays, meditations, and contemplations The Alchemy of World and Soul integrates the paths of collective and individual growth, bridging the gap between the many facets of social and cultural change embodied by the forces of globalization and the profoundly transformative energies of spiritual practices rooted in the world's wisdom traditions. (You can read the full description of the book to the left under the cover.)
Kindle Readers 
Download the .mobi file with this link (right click and save as)
Nook, Kobo, iPad Readers 
Download the .epub file with this link (right click and save as)
Old School Readers 
Download the .pdf file with this link (right click and save as)
See the links below for instructions on side-loading books onto your ebook reader.