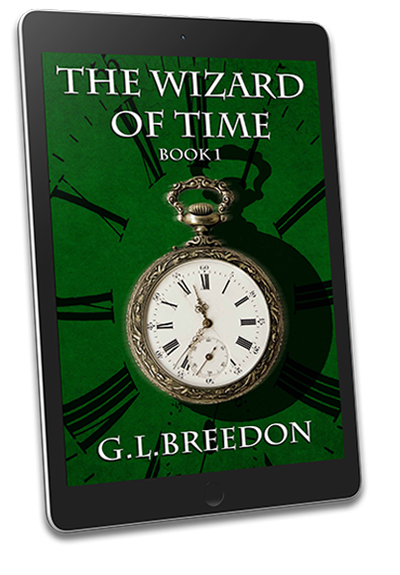 The Wizard of Time (Book 1)



An Epic Time Travel Fantasy Adventure
"When I started this book I hoped for the impossible and what I got was pure brilliance. This story is written with incredible intelligence and crosses genres and ages groups seamlessly. It is captivating, adventurous, creative, vibrant, emotive and unpredictable. I fully believed in the fantasy, loved the plot, and think the characters were just perfect."
— Elizabeth Marshall – Author, Reviewer
Gabriel Salvador has dreams about the future, and his dreams always come true. When he dreams one night that he will drown, he knows upon waking it is only a matter of time before his dream becomes reality.
Plucked from the timeline of history at the moment of his death and considered dead by his parents and friends, Gabriel mourns the loss of his family as he trains to become an apprentice time mage — part of an elite team of wizards who travel throughout history to fight the War of Time and Magic.
When a mission to stop the creation of an alternate reality fails, Gabriel is revealed as the Seventh True Mage, able to use all six forms of magic.  He soon finds himself hunted by three dark mages who hope to use him to rule the whole of the Primary Continuum.
From an alternate Windsor Castle to the Aztec temples of 1487, from the battle fields of Alexander the Great to a siege in Medieval France, from the Great Wall of China in 1644 to the deep past of the Paleozoic Era — Gabriel struggles to master the different magics and fulfill the responsibility of being the Seventh True Mage as he joins the battle to protect the timeline of history in The Wizard of Time.
The full Wizard of Time Trilogy is available at:
Amazon US
Amazon UK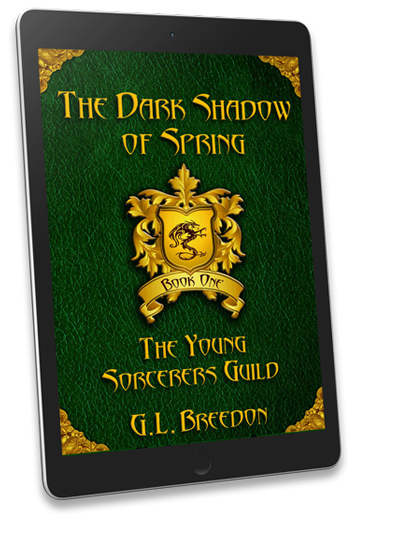 The Dark Shadow of Spring
(The Young Sorcerers Guild
Book 1)
Something evil is loose in the magical town of Runewood

"The Dark Shadow of Spring is another terrific book from G.L. Breedon, perfect for younger teens who like a good dose of adventure, mystery, and awesome superpowers. Move over Harry Potter, here comes Alex Ravenstar."
— Tahlia Newland – Author, Reviewer
A dragon that foretells destinies, streets suddenly cluttered with thousands of dead birds, a plague of malevolent insects, ghosts arising in the town cemetery, demons haunting the woods of the White Forest — these are only some of the dangers that thirteen-year-old Alex Ravenstar and his friends in The Young Sorcerers Guild must overcome in order save the secluded magical town of Runewood from an ancient, soul-enslaving evil in The Dark Shadow of Spring.
After a nearly-disastrous adventure to wake the local dragon from its hibernation in hopes that it will tell them their destinies, Alex and his friends accidentally encounter the dark force that was responsible for burning the magic out of the world beyond the Rune Valley thousands of years ago. Known as the Shadow Wraith, the evil force was cast from this world and imprisoned in another realm at the end of the war fought to stop it. Once again, the Shadow Wraith is trying to escape its prison to enslave the world, and Alex and the Young Sorcerers Guild are the only ones who can defeat it.